MBA, PhD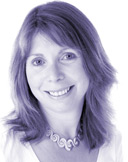 As a Chartered Occupational Psychologist and consultant, I have over two decades of experience in business and organisational development consulting, having worked for British Gas, American Brands, HayGroup and Boots.
I have a Masters of Business Administration from EAP, the European School of Management, Paris, and a Masters in Occupational Psychologist with the Birkbeck, University of London. In addition, I have undertaken a PhD exploring career mobility with the University of Derby. I am a NLP Practitioner having trained with ITS.
As part of Evolve, I set up evolve personal as a way to pass on the techniques that I have learned in career coaching, transition coaching, testing the water® publications and licensing.
I work from Lilac Cottage in Nottinghamshire and this base provides a calm and peaceful environment for consultations.